H490
Description
H490 is H550 with 3.5% added yellow iron oxide. The red color only lasts until cone 8.
Firing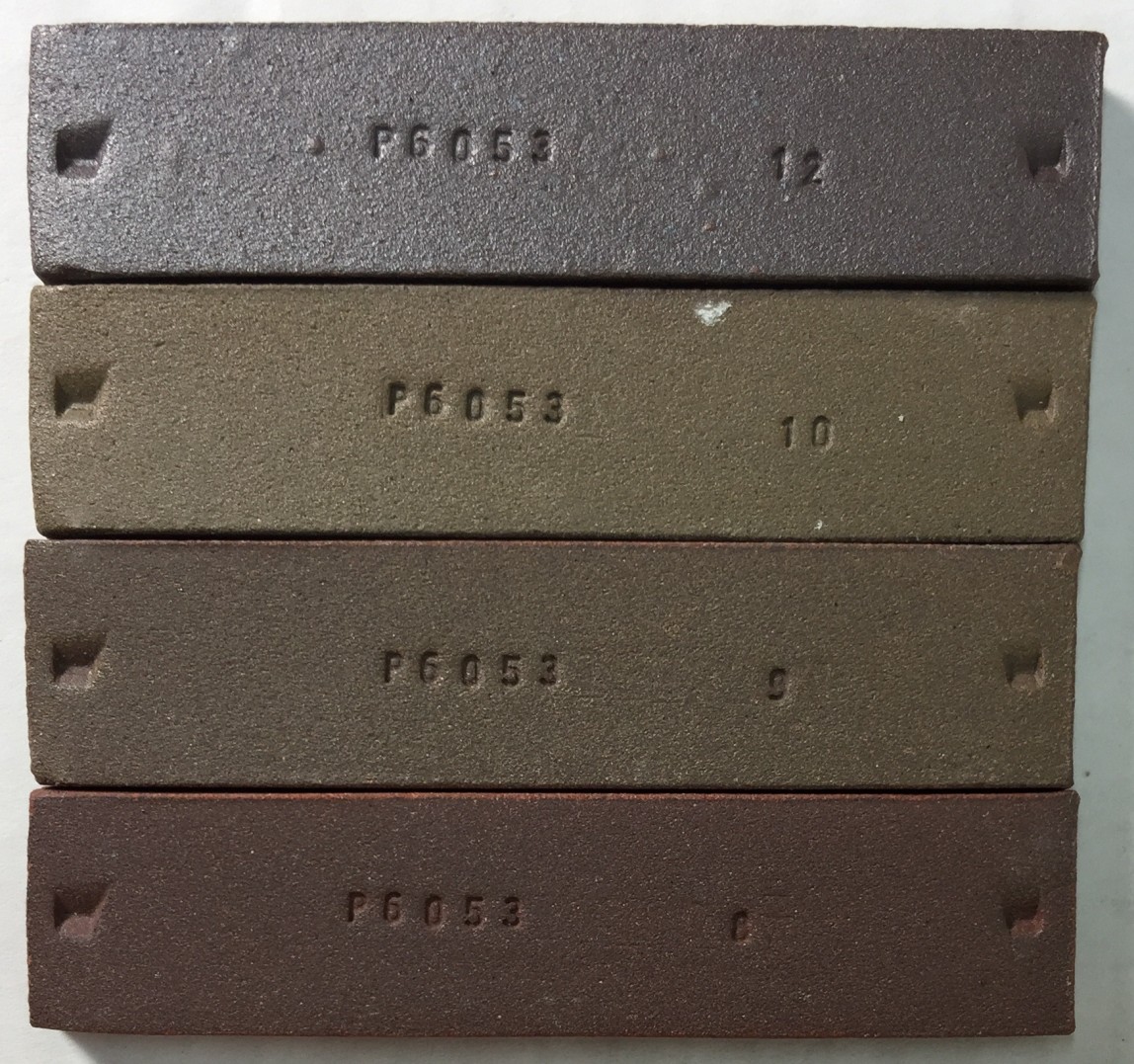 H490 fired test bars. Top is cone 10R. Below that going downward: cone 10, 9, 8 oxidation.
Gallery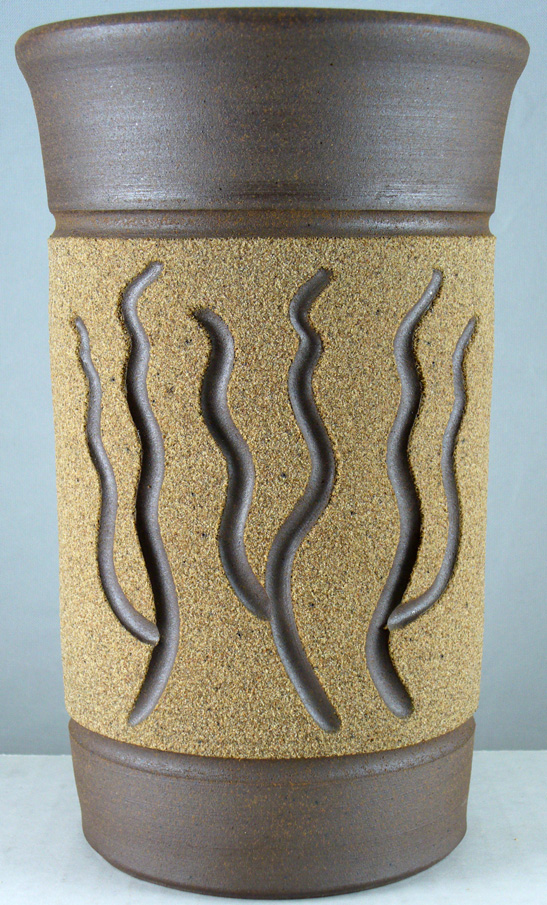 H490 with Textured Engobe fired at cone 10R. By Joe Schmidt.
Safety Data Sheet
Click here for web view.