G1947U Cone 10 Transparent Glaze
Description
A long-time base transparent glaze recipe used in the Plainsman Clays studio. It works on all Plainsman high temperature reduction bodies (also oxidation). The recipe employs New Zealand Kaolin for the cleanest possible fired appearance.
This recipe is better than most others used for a number of reasons.
It has a low thermal expansion because it is not saturated with feldspar.
It is not short of SiO2 so a hard durable glass is produced.
It sources CaO from Wollastonite instead of calcium carbonate, this keeps LOI low (and therefore entrained micro-bubbles.
It has sufficient kaolin to produce a slurry with good application properties.
It contains a little zinc to jump start melting earlier.
Recipe
As of April 2018 it is not yet available as a premixed product. However you can make it yourself, your can find info on the G1947U technical information page at digitalfire.com.
A wide range of glazes can be made from this base. For example:
Add 2-5% iron oxide for a celadon.
Add 6-8% for brown metallic glossy with micro-crystals.
Add 10-12% for a tenmoku.
Add 12%+ iron oxide for purple crystalline mesh.
Add 10% zircon for white.
Gallery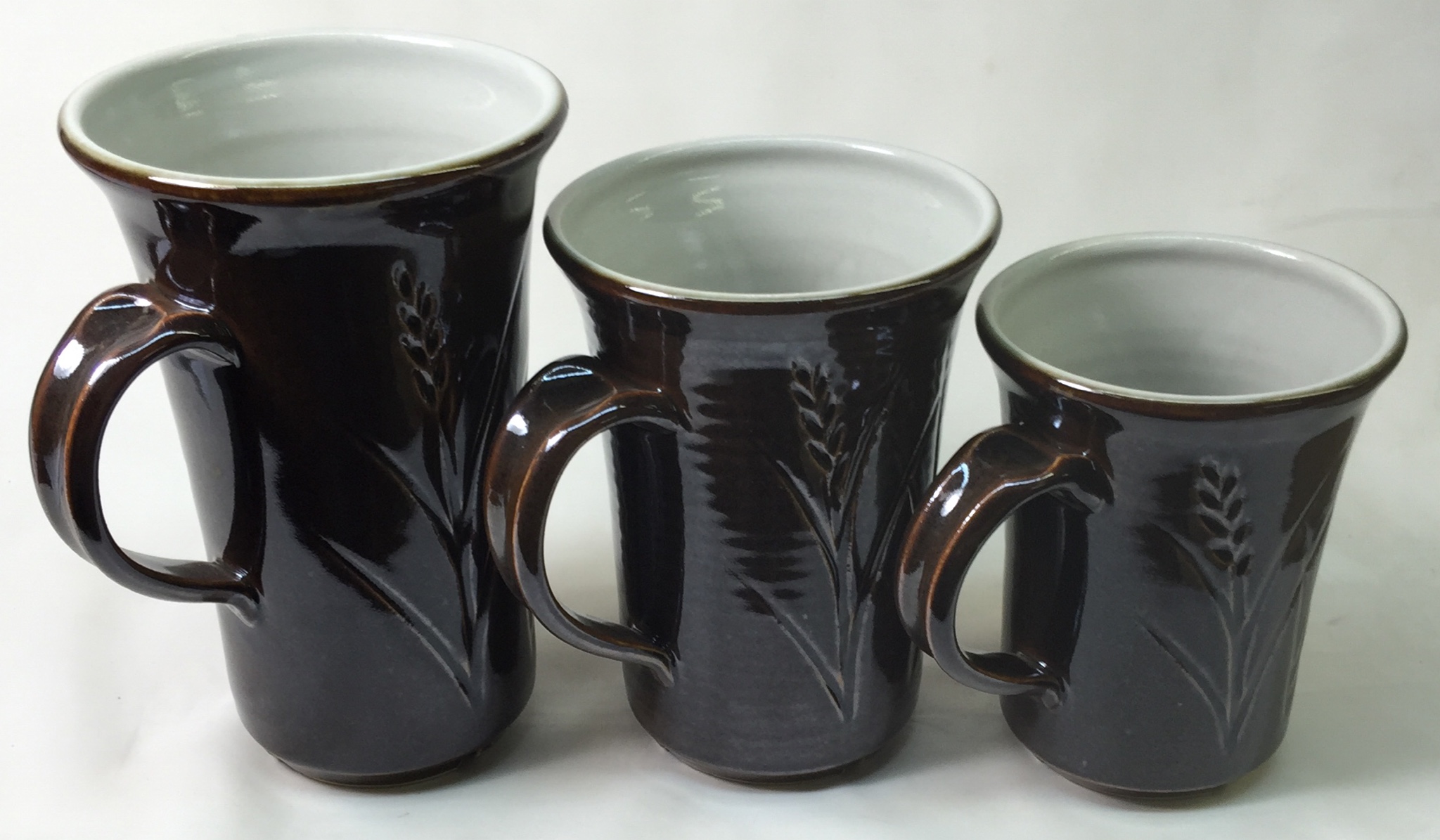 P580 mugs fired at cone 10R. Pure Alberta Slip as a glaze outside. G1947U clear glaze inside. Glaze employs Grolleg Kaolin (left two mugs) and EPK (right mug). By Tony Hansen.
Safety Data Sheet
Click here for web view.