Cone 10 Dolomite Matte Glaze
Description
A balanced reduction dolomite matte, our lab number G2571A. It is better than any other dolomite recipe we have ever used.
Unlike many recipes, this does not have excessive feldspar to make it craze. It thus works on all high fire Plainsman clay bodies.
It has a lower LOI than many others that have higher dolomite content and add calcium carbonate on top of that. This employs wollastonite to source extra CaO.
The small amount of Gerstley Borate improves melting without increasing thermal expansion, the product is a surface that does not cutlery mark or stain.
The MgO content is not excessive so the surface is not too matte.
This accepts colors to create many beautiful effects better than others because it is melted better.
For lots of detail visit the page for this recipe at the Digitalfire Reference Database: Click here.
Recipe
As of June 2017 it is not yet available as a premixed product. However you can make it yourself, the recipe is here.
Gallery
G2571A Dolomite Matte liner glazed mugs. Cone 10R. H550 (left) and H443 (right).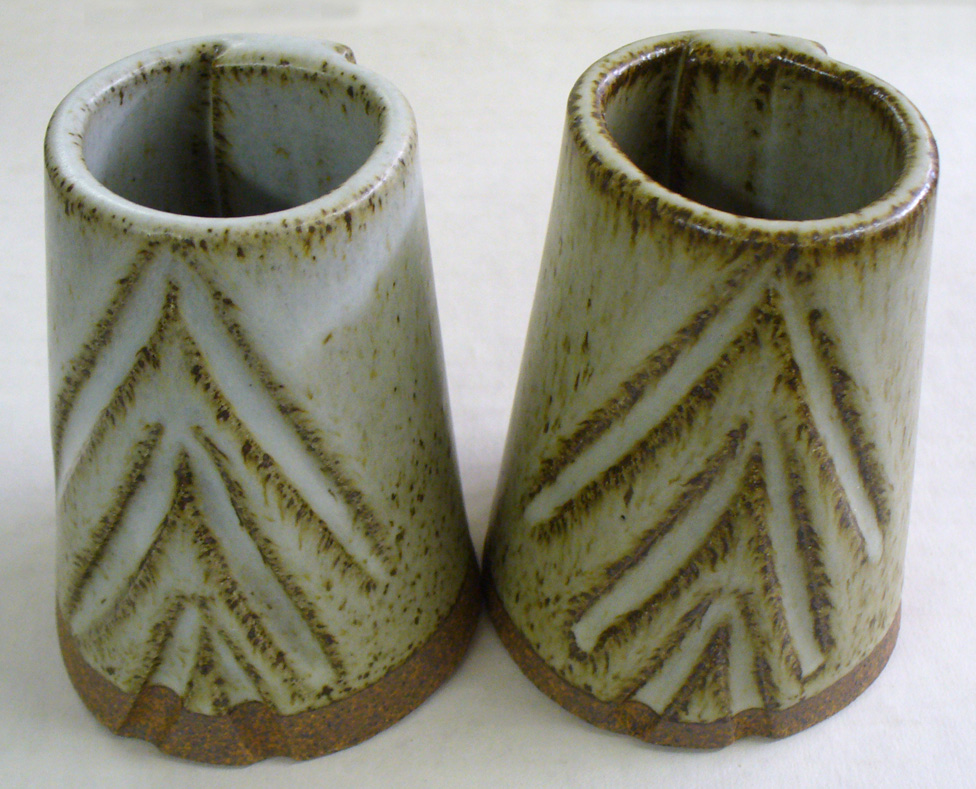 Left: G2571A magnesia matte glaze on H440 fired at cone 10R. Right: The same glaze but made using Ravenscrag Slip (it has the same chemistry but a different recipe).
Safety Data Sheet
Click here for web view.