M340S, M340GS
Description
M340 with 0.25% added 60-80 mesh granular manganese.
Firing
The added manganese produces a fine black fired speck that usually bleeds up through glazes. This body MUST NOT be fired higher than cone 6 or it will blister. Do not trust that your electronic kiln controller is accurate, verify using cones. Overfiring will result is loss of ware.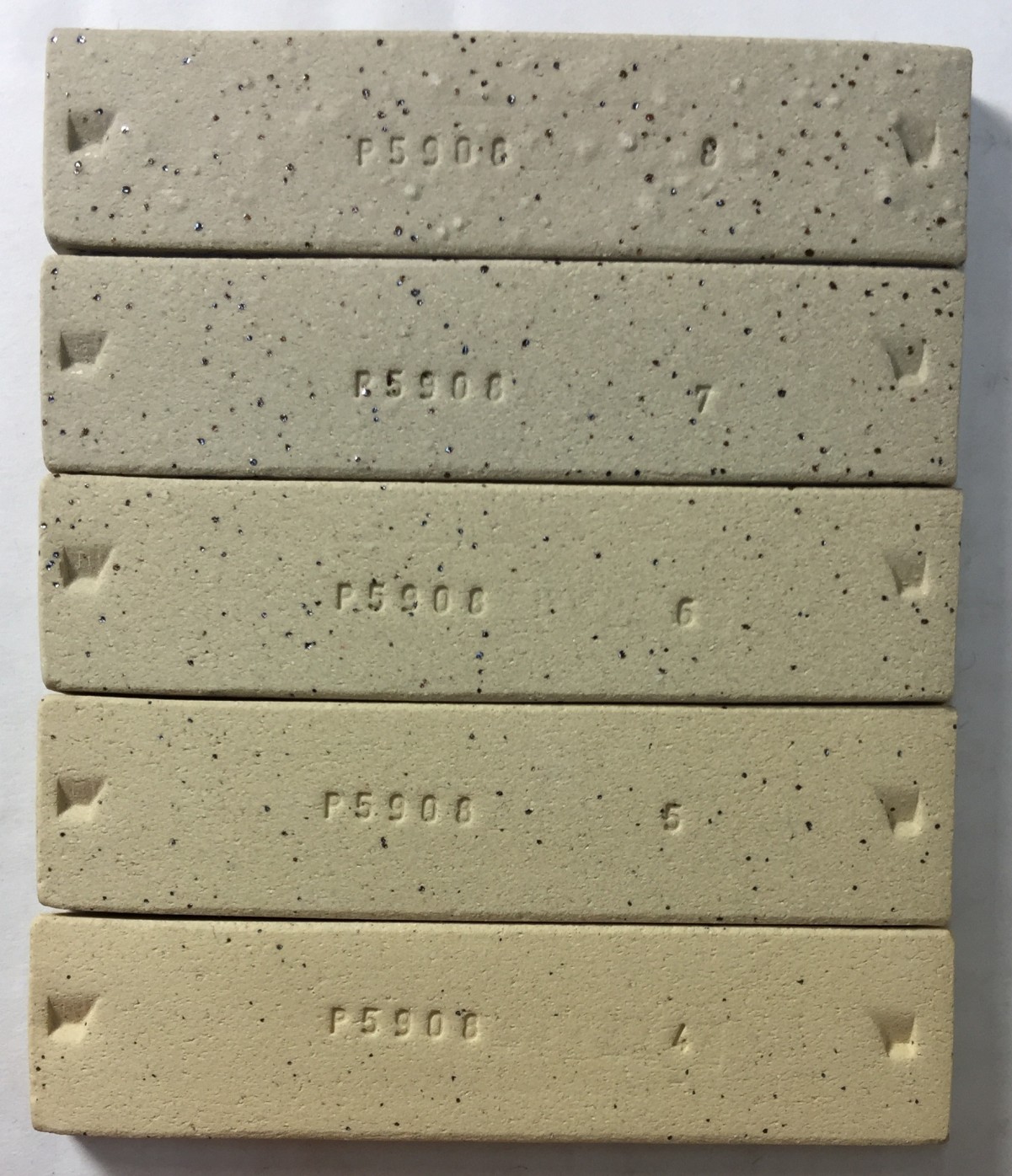 Fired test bars of M340GS from cone 8 (top) to cone 4.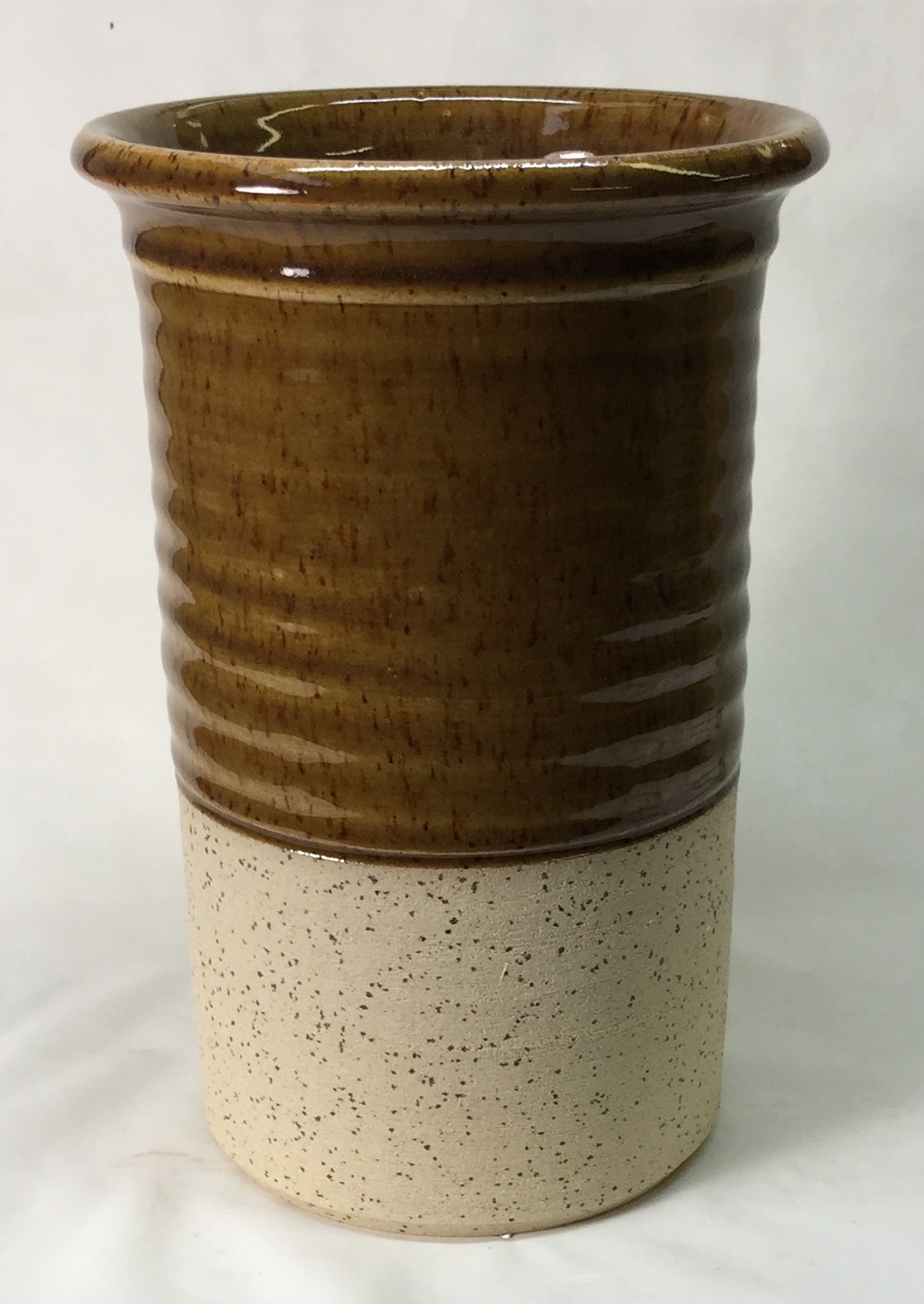 M340GS with GA6A Alberta Slip base glaze. Cone 6.
Safety Data Sheet
Click here for web view.